EEN MUST VOOR IEDERE INGENIEUR DIE IN DE FIELD IN AANRAKING KOMT MET SERIËLE APPARATEN !

Heb je ook regelmatig problemen met uw huidige USB naar seriële kabels ? Probeer deze eens van Moxa.
Die zijn betrouwbaar ! Ze zijn uit voorraad leverbaar ! En, ze hebben 5 jaar garantie !
REEDS MEER DAN 5000 EXEMPLAREN WERDEN ER VERKOCHT IN België; DUS, DUIDELIJK EEN PRODUCT MET EEN STAAT VAN DIENST.
Ga naar de Promotie Pagina om de prijzen te leren kennen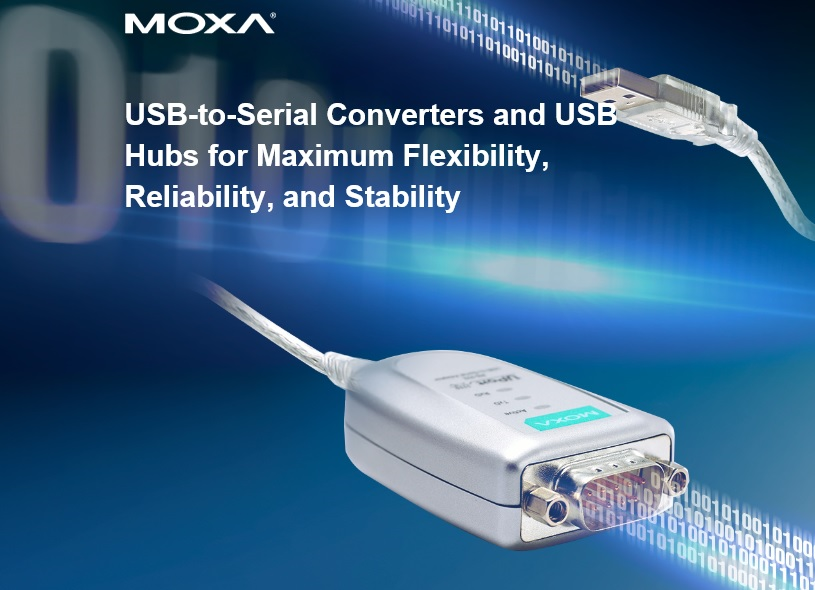 - 12 Mbps USB data rate
- 921.6 Kbps maximum baudrate for super fast data transmission
- Drivers provided for Windows, WinCE, and Linux
- Mini DB9 female to terminal block adaptor for easy wiring
- LEDs for indicating USB and TxD/RxD activity
- 15 KV ESD protection for all serial ports

- 5 JAAR GARANTIE !
- UIT VOORRAAD LEVERBAAR
Deze kabels hebben een unieke driver die ervoor zorgt dat de UPort® 1110/1150 de COM-poortnummers behoudt wanneer ze worden losgekoppeld van de PC en vervolgens opnieuw worden aangesloten, zelfs als ze in een andere USB-poort van de PC worden geplaatst.
Hieronder de links naar de productpagina's van de verschillende types: RS232, RS422/485 en RS232/422/485. Vanaf daar kun je een offerte aanvragen.